About Us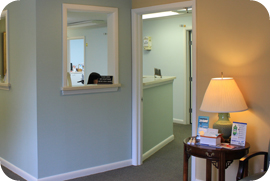 Our Team consists of highly trained personnel. Our Registered Dental Hygienists, Certified Dental Assistants and exceptional Front Desk Personnel are here to make your visit pleasant and comfortable.
Dr. Amy Watson attended the University of North Carolina School of Dentistry and graduated in 2006. She has practiced dentistry in Wilson since that time.
Dr. Watson completed her undergraduate education at North Carolina State University. She holds two undergraduate degrees; a Bachelor of Science in Biological Sciences and a Bachelor of Science in Botany.
Dr. Watson is an active member of the American Dental Association and the North Carolina Dental Society.